I stopped at a well-published estate sale on Thursday and picked up just a few items - most of the goods were outrageously over-priced (as usual these days) but I still managed to find a couple of good items. When I walked them up to pay I thought I would end up putting them back after hearing the prices given to those in front of me. Somehow Ye Ole Tool Gods were with me - the lady said "How about $15 for everything?" - SCORE!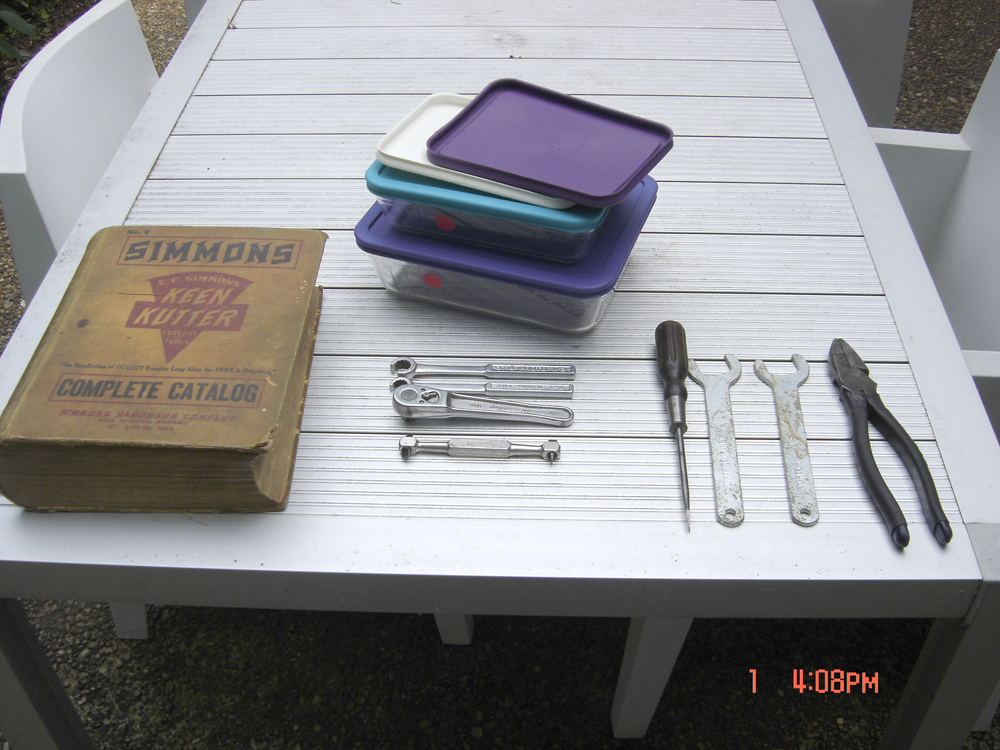 First up is the set of mechanics tools - the Proto ignition wrenches are a nice pair to find, as is the vintage SnapOn ratchet - it matches the quarter-inch ratchet I found last year. I also like these 90 degree drivers and the Craftsman example was nicely made (they come in very handy).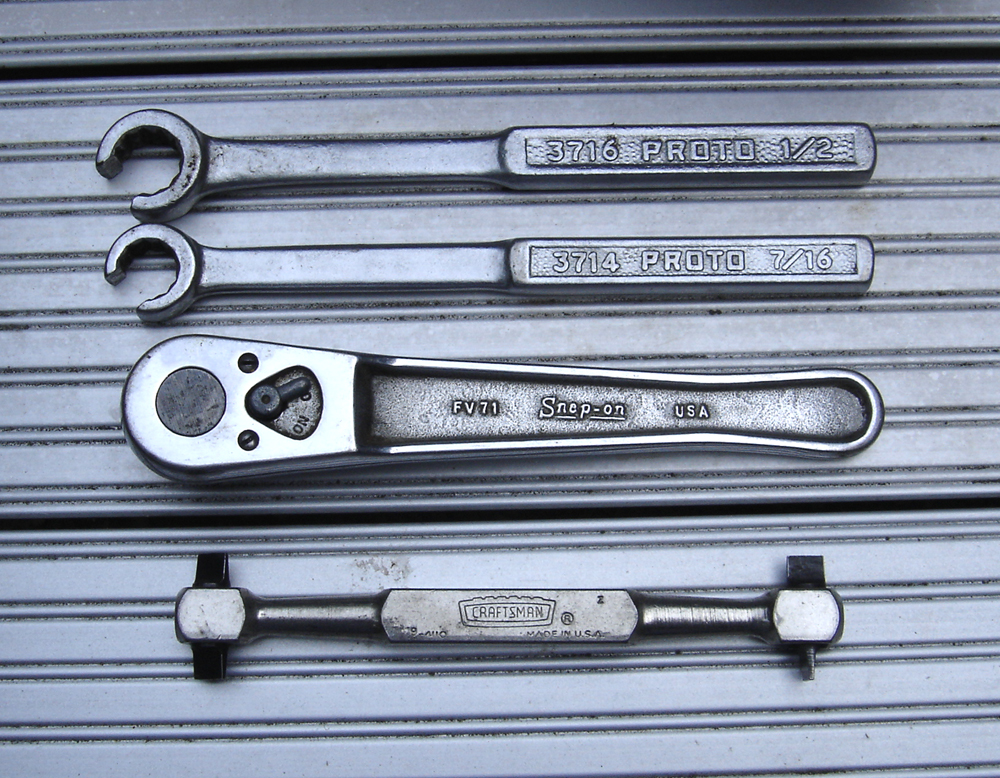 The second set of hand tools includes a Stanley Hurwood #20 wood-handled driver, a pair of Porter Cable tool wrenches (which always seem to be missing) and a set of Klein dikes (the identical pair I already owned have part of the cutting edge blown out from a hot wire - don't laugh - so I was glad to find a replacement).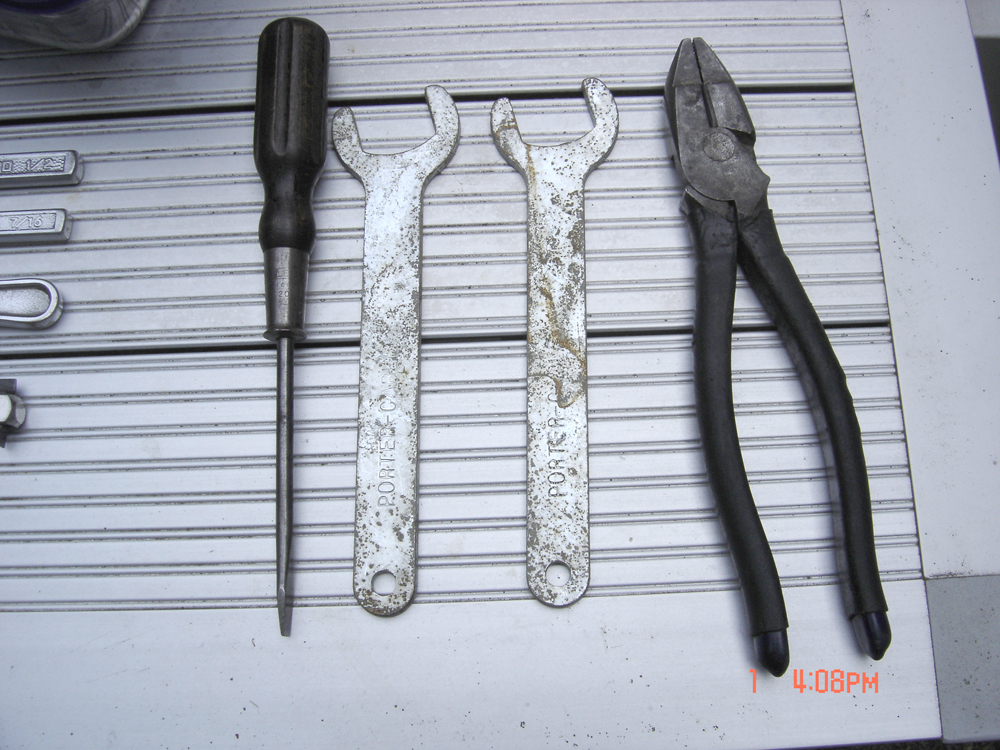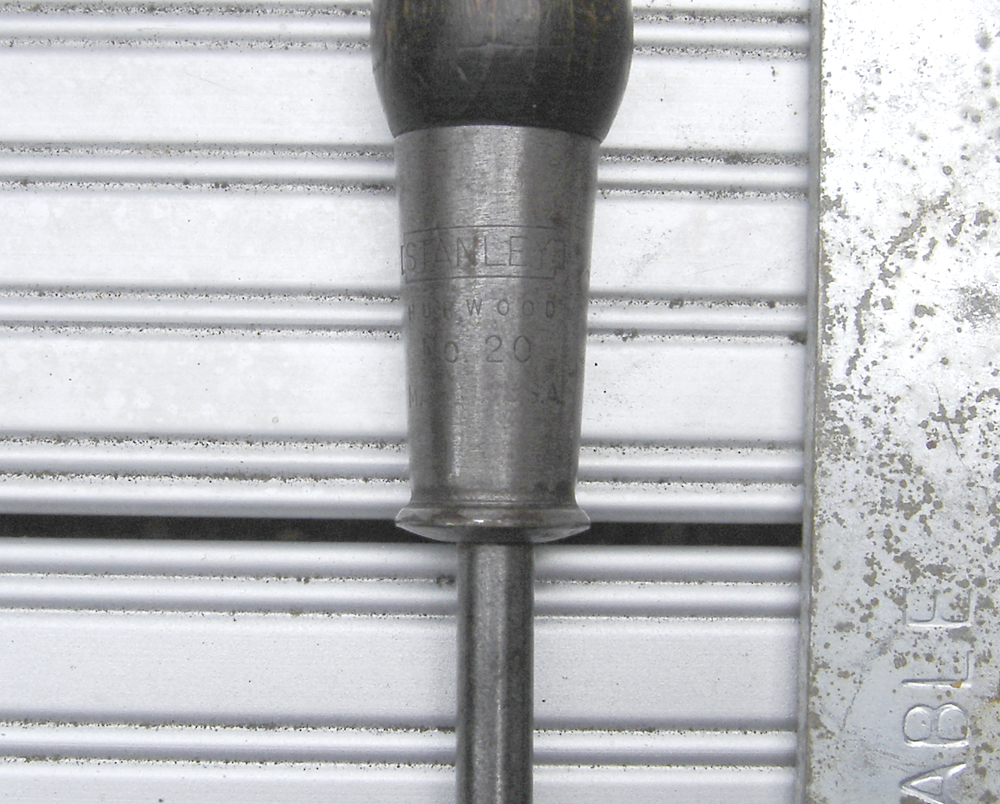 Stanley Hurwood - my favorite Wood-handled Screwdrivers
But the real find of the day was this 1935 Simmons "Keen Kutter" full-line hardcover catalog. This is the first of this quality I've found in the wild. With a whopping 2118 pages this book is a real beast having illustrations on just about every page and color plates. Besides having the expected full-line of Keen Kutter tools, there are also many Stanley tools, hardware of every size and description, Bicycles and replacement gun parts - you name it. It's an amazing book!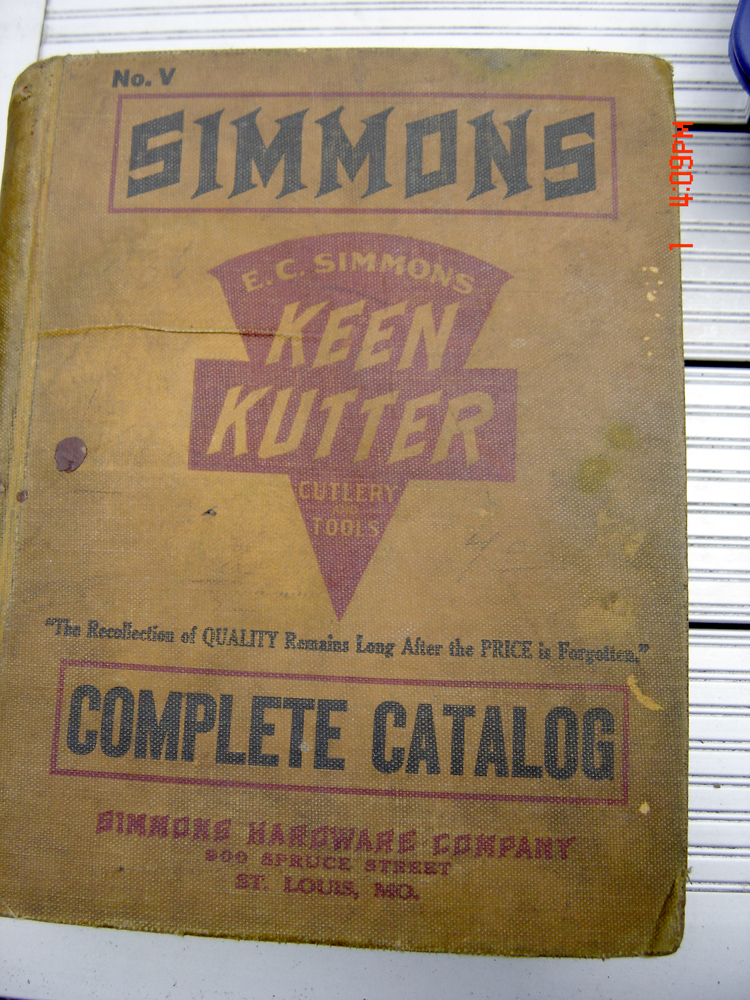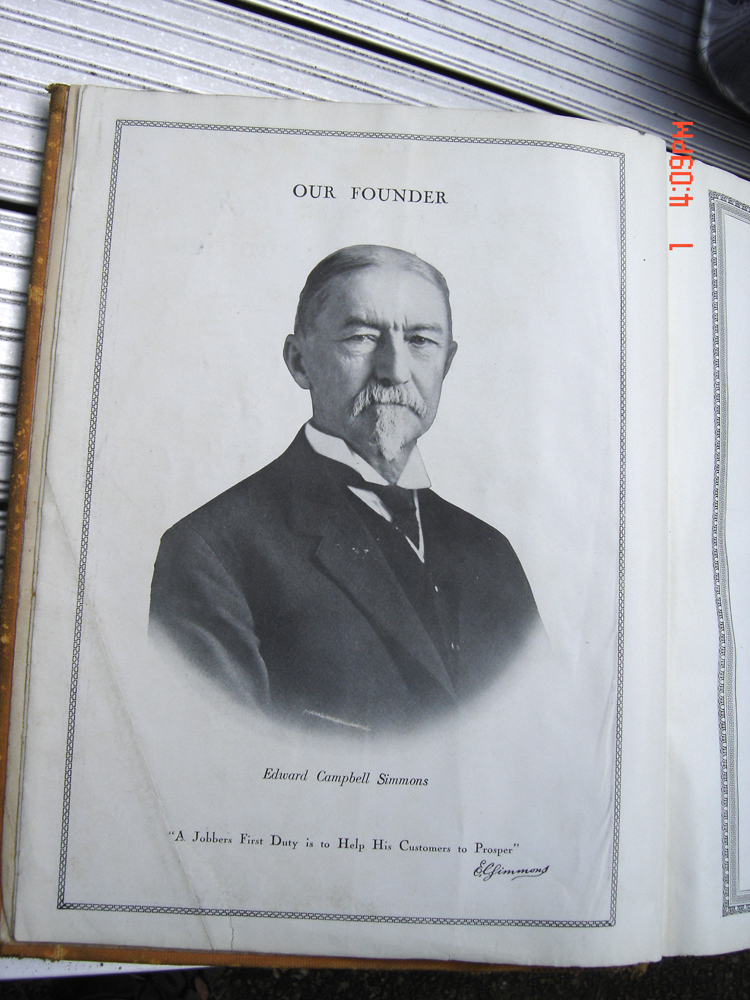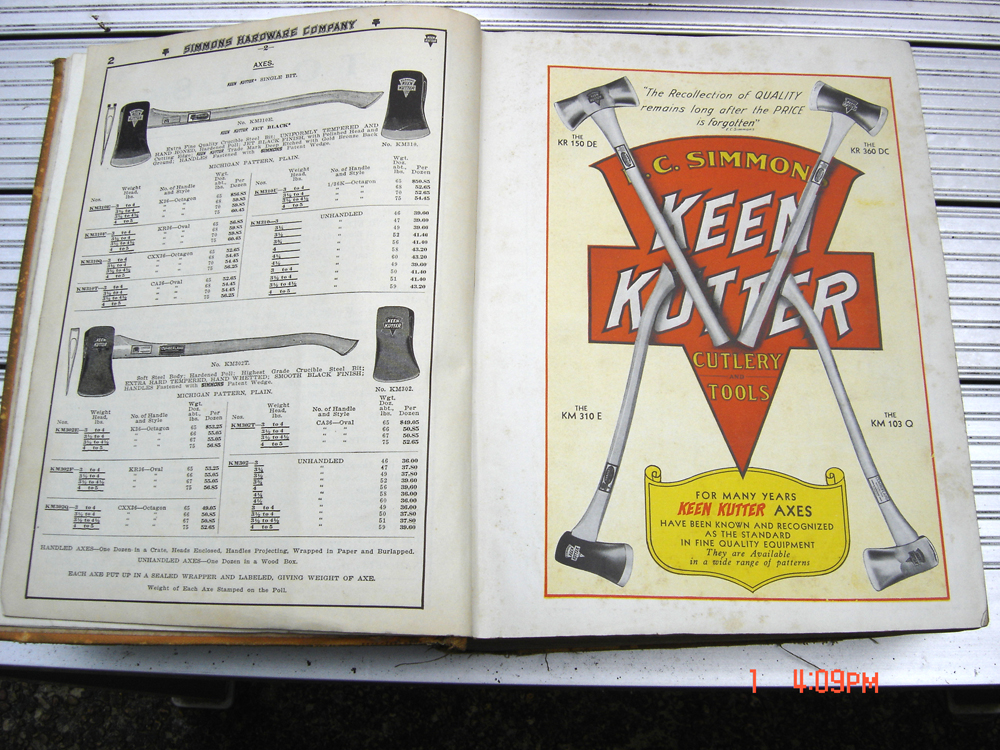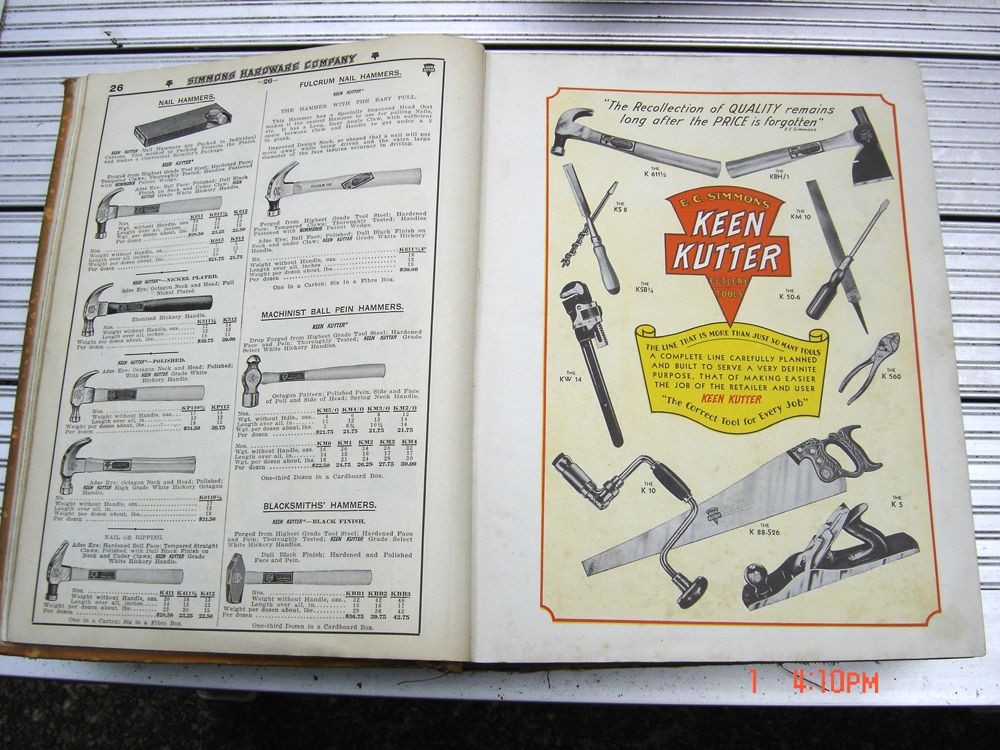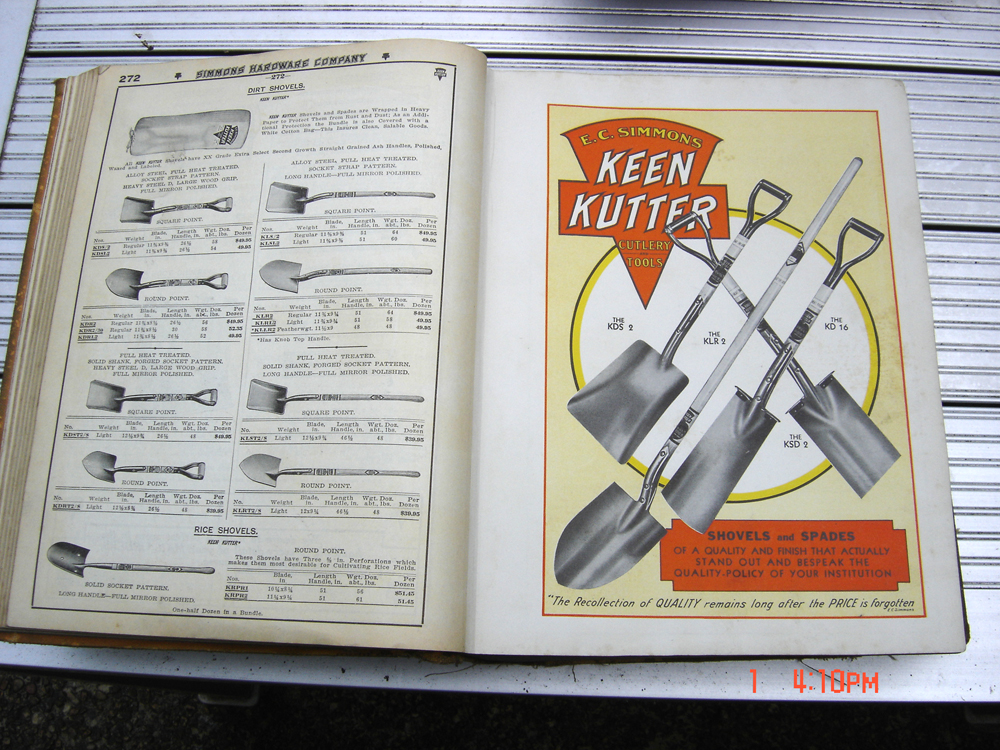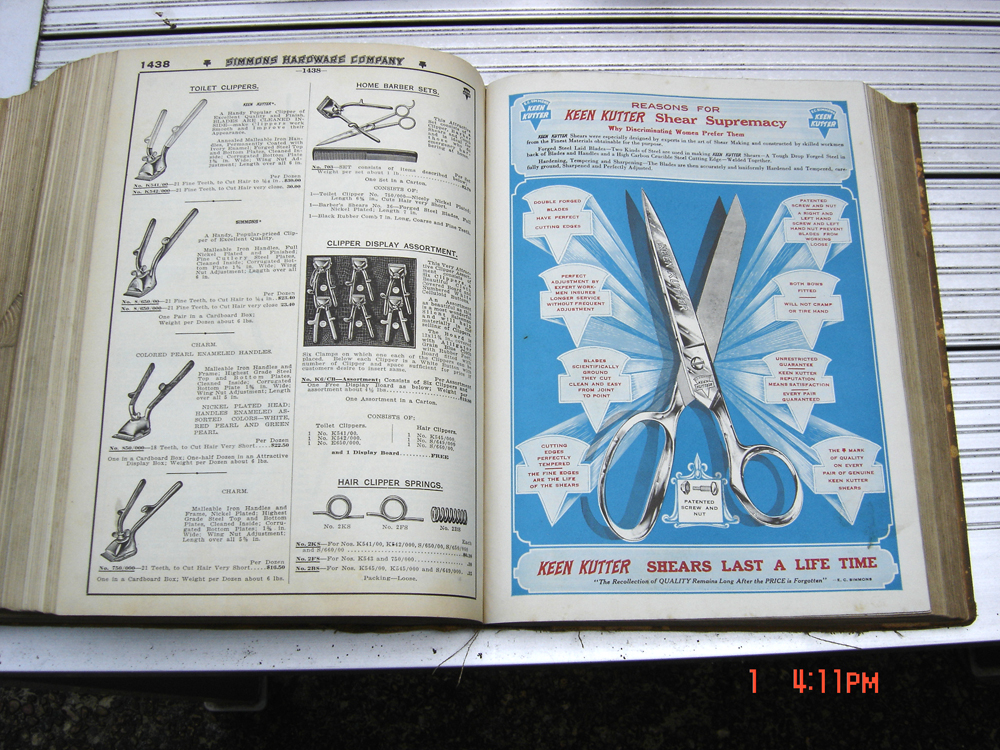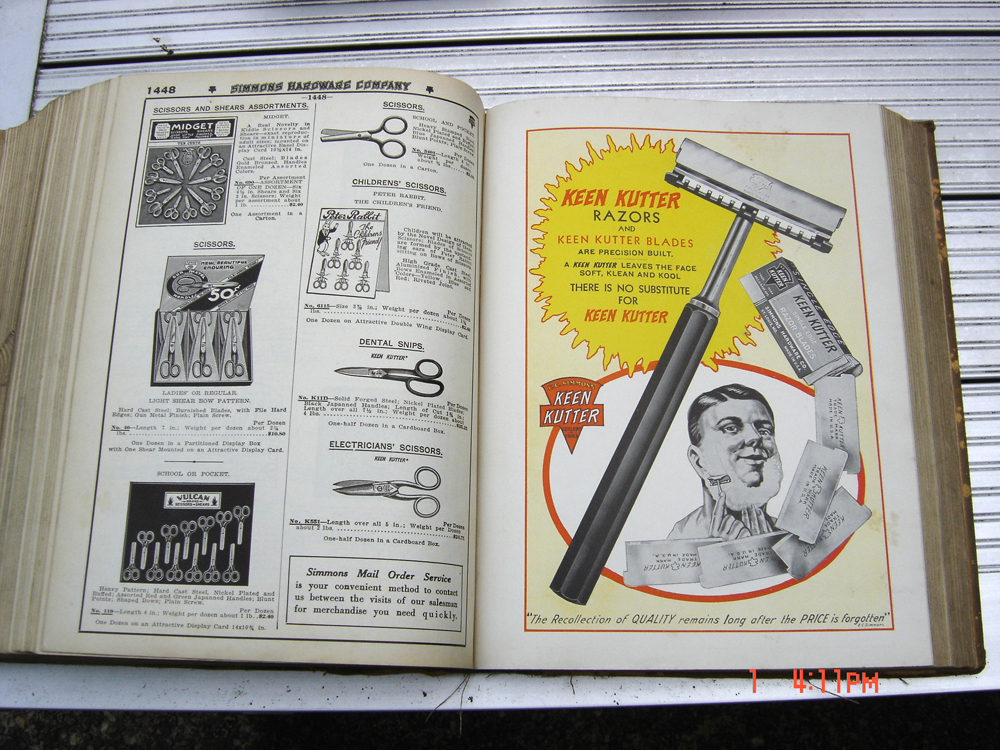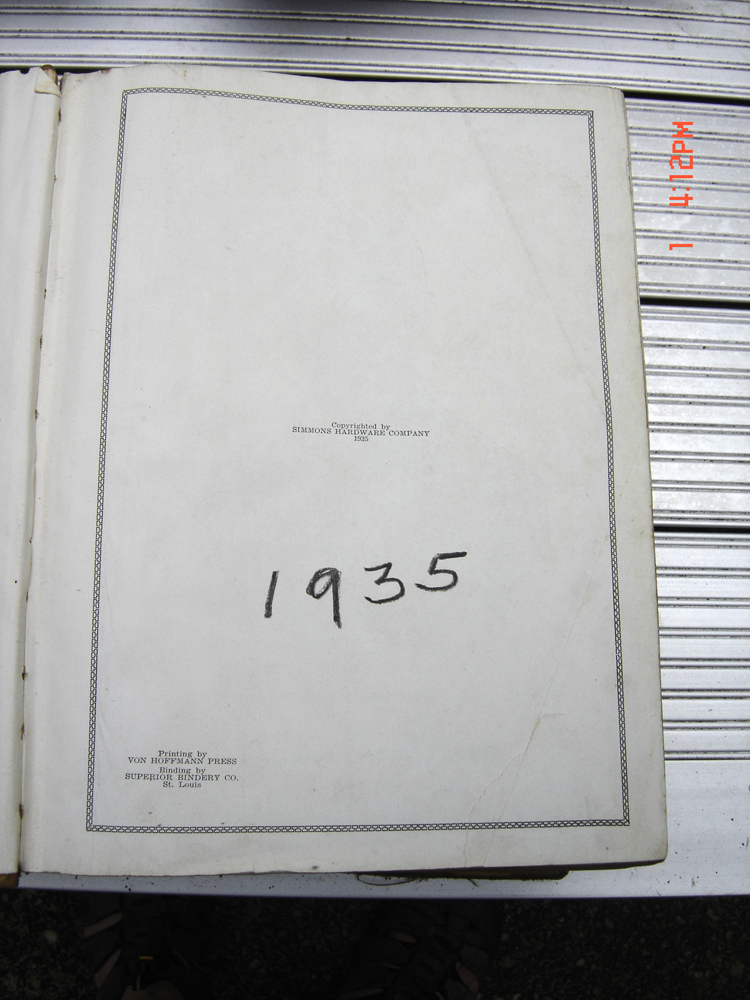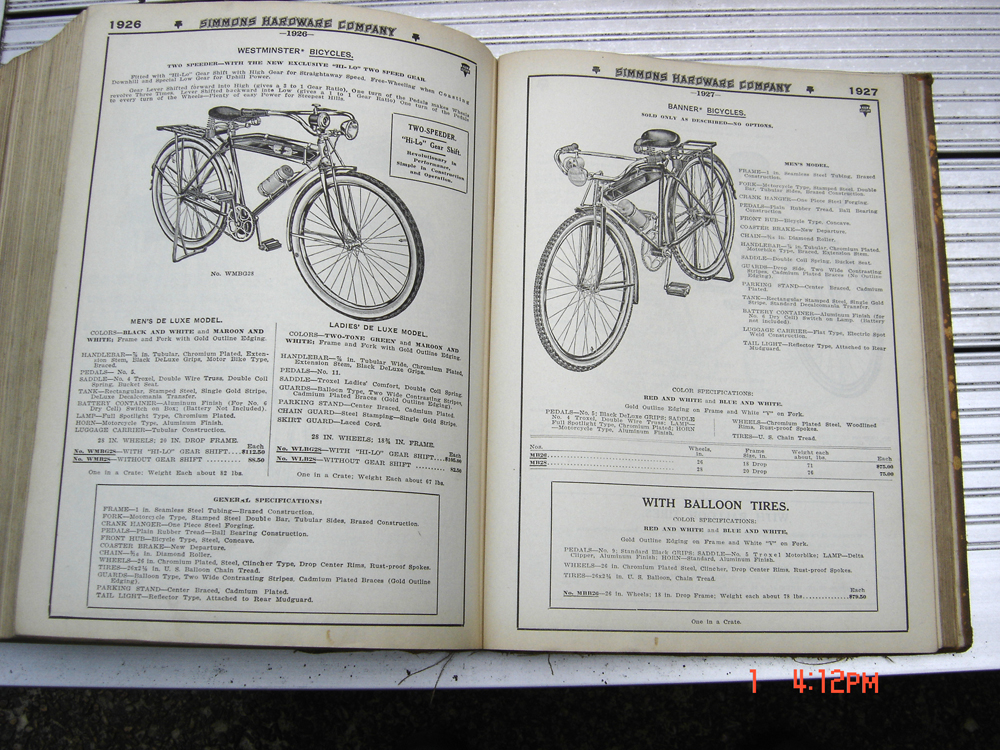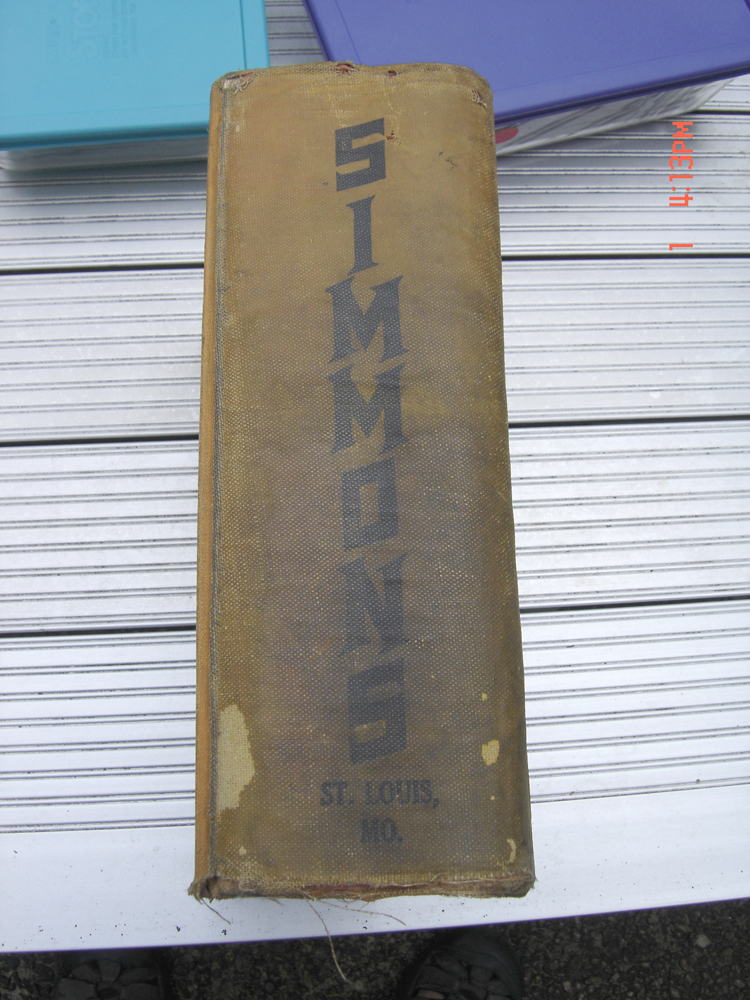 I'm not yet sure what I'm going to do with the book - at minimum I think it would make a good trade item - seems like it would also do very well on eBay, having a lot of cross-collecting appeal.
Oh I should explain the extra items in the photo - we've been slowly replacing all our storage containers for food with glass - preferably Pyrex - as we're trying to get away for storing food in plastics or metal. Those are two glass containers with lids, and an extra pair of lids I got in the deal. I did manage to score one extra item at a sale on Saturday - a "Power Rake" for $4 (it looked well made and was about the only reasonably priced item at the sale) - I found the rake on Lee Valley's website - seems it goes for about $40 or so - hope it works as good as it looks!
-- John