Every year the GWA attends and displays at "
The Woodworking Shows
" and this year was no exception. For 2013 the show moved to the Gwinnett Center in Duluth, Georgia (formerly it was at the North Atlanta Trade Center). I'm not quite sure why but there seemed to be a heightened sense of excitement this year. I also got to attend a seminar by
Paul Sellers
(someone who I've found quite interesting online - he's just as gracious and charming in person as he is in his popular videos).
The GWA booth was near the center of the large room down the main entrance. We had many items on display and also had stations for lathe and scroll saw work with volunteers in attendance. For the first time Ricky Alexander and some others set up notebook computers and demonstrated the work the SketchUp SIG has been getting into. We've found that doing these shows is a great way to meet new people, discuss new methods and garner potential members. Here are the photos I took at the show.
GWA Member Ted Baldwin doing a demonstration at the Woodworkers' Guild Booth...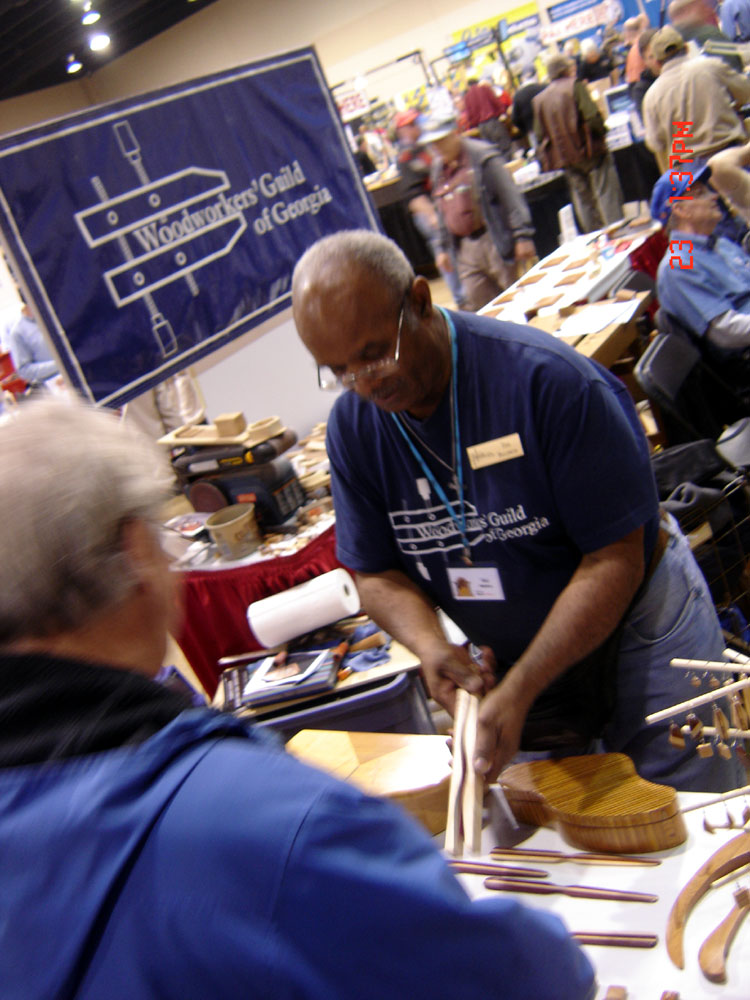 Ted Baldwin at the Woodworkers' Guild Booth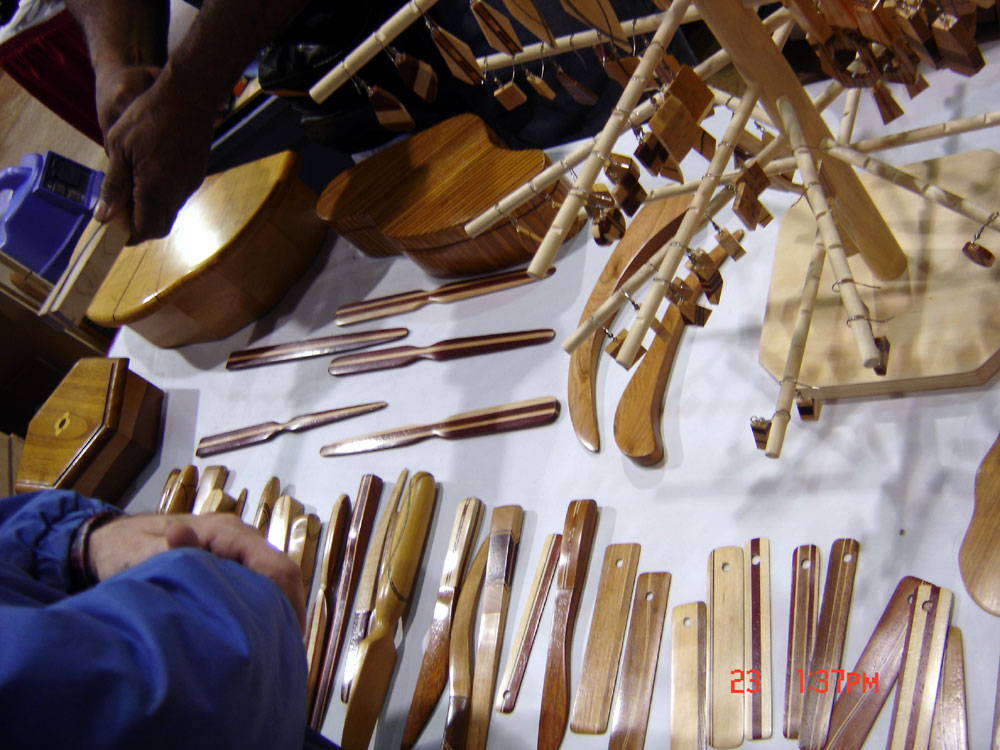 Some of Ted Baldwin's Work
In the main lobby area was this table for the "Show Off Showcase" - not many entries this year...
New signage at the GWA booth this year - normally we're against the wall so this year we chose to do tall vertical banners...
Hans Meier at a scroll saw station...
Gerry Jones at a lathe....
A shot of one of the new banners...
Mickey Hudspeth demonstrates his skill at chip carving...
Steve Carmichael's fantastic "Kiss" weathervane...
Some puzzles by Karl Taylor...
Some of George North's segmentation work if I'm not mistaken...
Ricky Alexander doing magic in SketchUp...
GWA founder Ron Brown had his own booth this year...
Some beautiful club-made boxes (Rob Brokaw I believe, featuring a bit of marquetry)...
Some turned items by the Turners SIG...
A whimsical intarsia piece...
I spotted this chair in another booth and had to take a couple of stills...
And that wraps up the photos that I took...
-- John