As indicated in my previous post - I've been fairly busy with some varying projects around the house - (see
this link
to view my current "digging" project in another blog post) actually too busy to do much towards my Unisaw and also too busy to go to many local tag/garage/yard sales. I did see a post on the local CL for a Dake arbor press and managed to be the first caller. In the description it was called a "1 1/2 ton ratchet press" - since I don't own one in that range it would fill a need to I justified the cost of $75 even though I'm currently unemployed. I went to meet the owner of said press - turns out it came from her aunt's estate. Looking it over it sure seemed large for a 1 1/2 ton unit - it's also missing the arbor table plate (disc at the bottom that allows for different sized shafts) so I pointed that out and offered $50 which she accepted.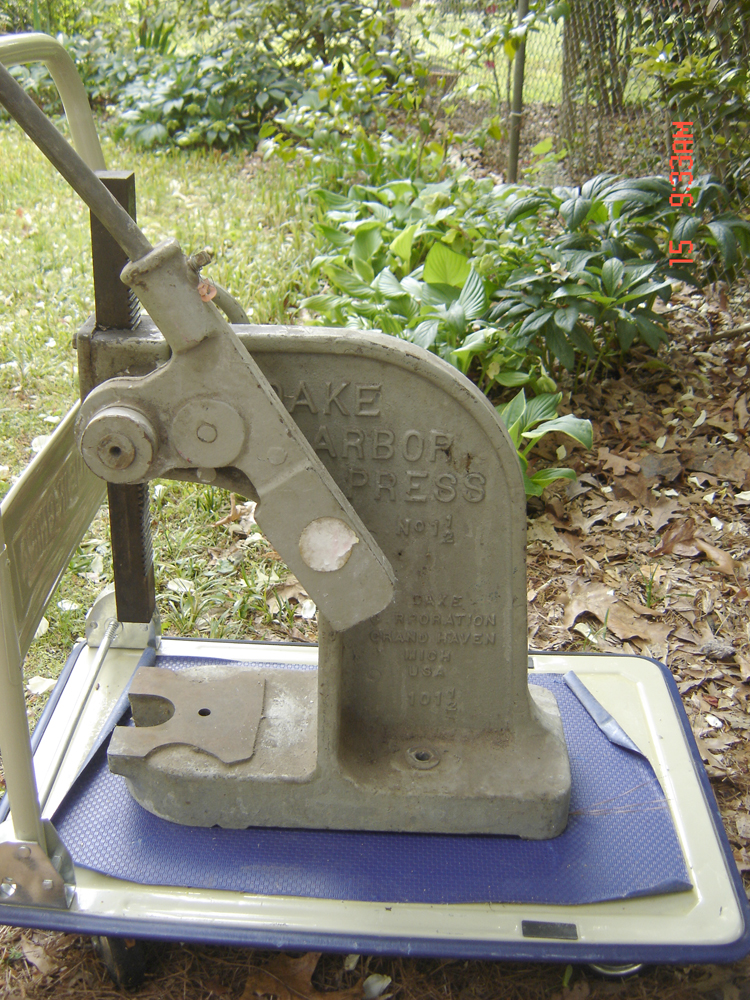 On the back of a small HF float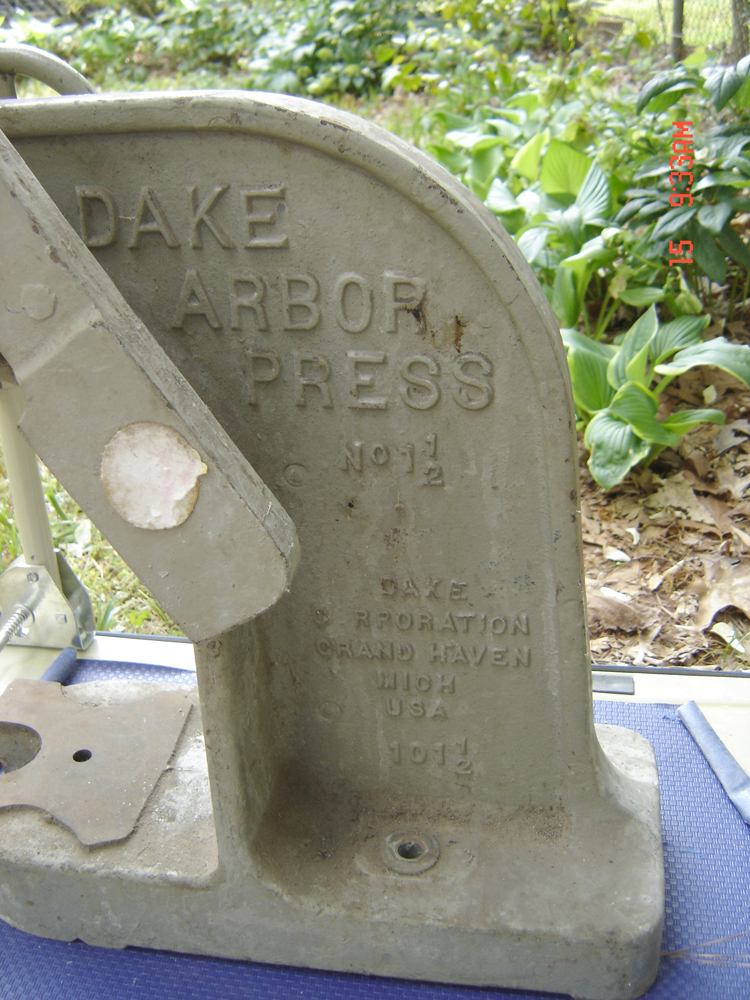 Dake Arbor Press No 1 1/2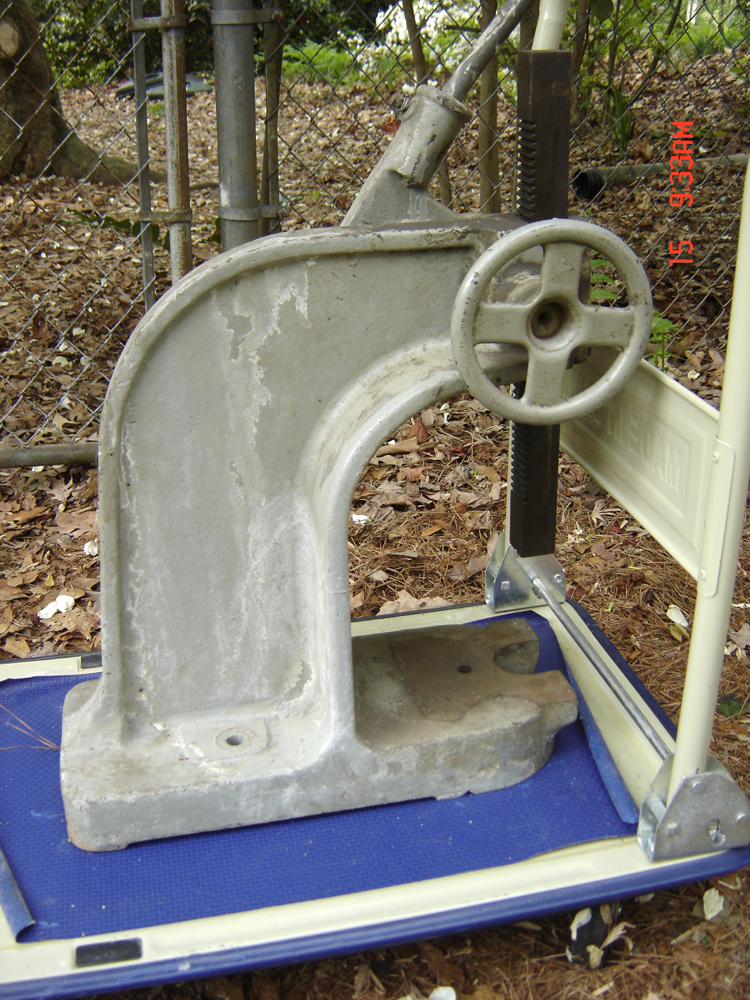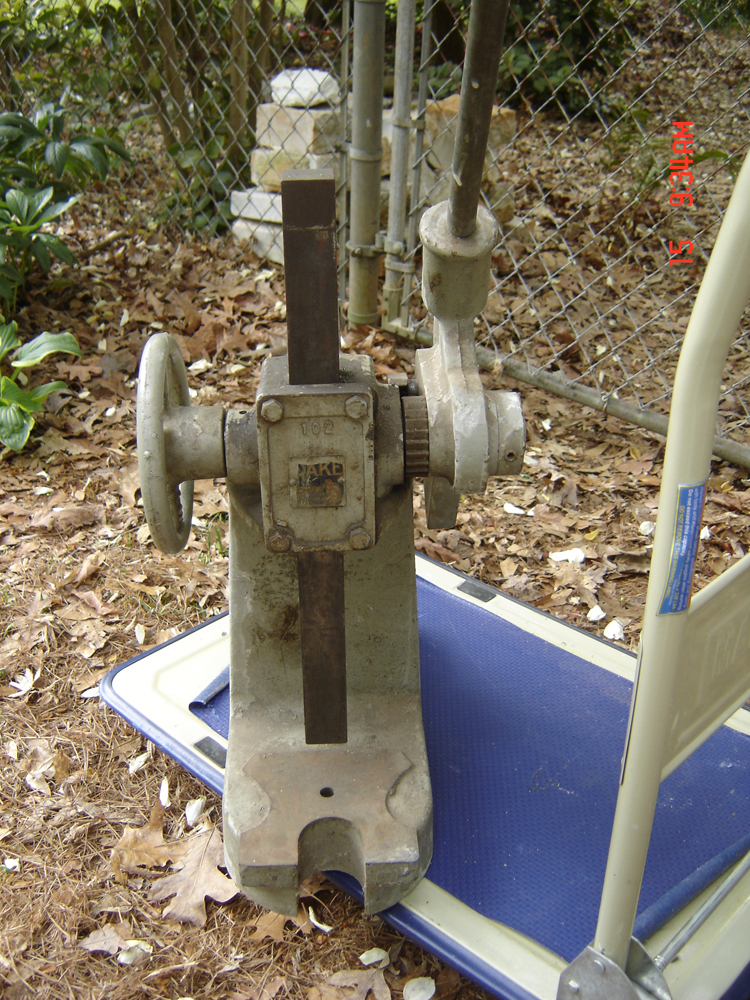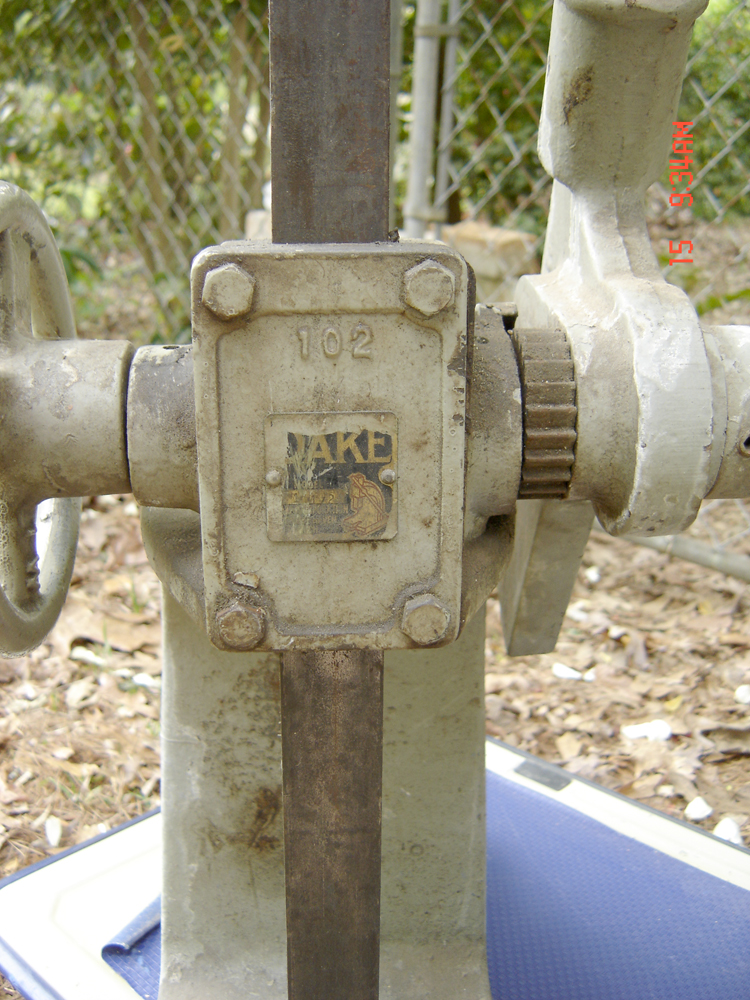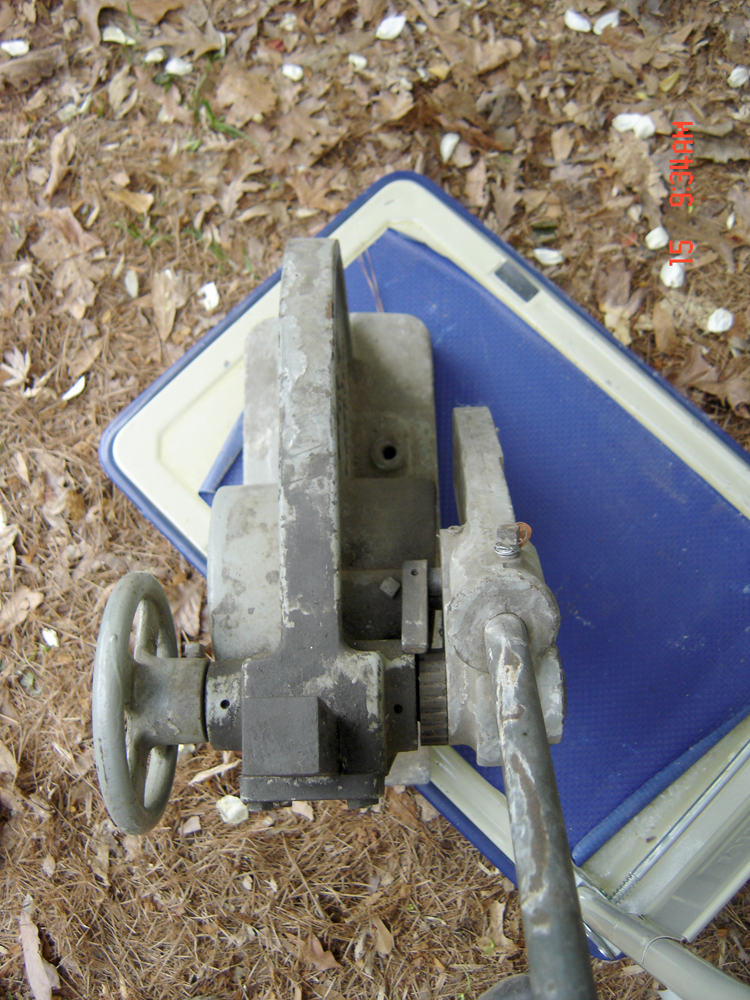 Top View
As you can sort of tell by the size, it's rather large - I believer it weighs in excess of 100# and was made in Grand Haven, MI in the good ole USA.
I did a bit of research and it turns out the Dake No 1 1/2 is actually a 3 ton unit. The current version (which there are about 18 different models available, all with various configurations) sells in excess of $1000 new (saw the same model on eBay without the lever arm for $500) so I was quite lucky buying this one so cheaply. I currently own a Chinese 3 ton so this will replace that unit (may see if the plate will fit on the Dake). I think I can completely recover what I spent in selling the Chinese without the plate so that's the plan. This Dake model works like a dream - the ratchet allows you to advance with the arm in any position. In all a good day of rust hunting...
-- John