Spotted a sale this morning and made a quick flyby based on the photos. The sale was marked "Mid Century Modern" yada yada and that drew me to the photos. Looking at them the garage full of tools showed some promise. By the time I got there this afternoon it was fairly picked over - just missed a metal welding table with an enormous vise that sold to a guy for $60 - I don't think he even knew what he got with that deal - the vise alone was probably worth $100-200 so he got the vise cheap and the table for free. I did find a small group of files - seller wanted $30 for the lot but I decided to get picky (I've currently got a 5 gallon bucket of old files that keep getting in my way and didn't want to add too much to the pile) and only picked up the vixen files - I have a soft-spot for those - he told me $3 each. I kept walking around and found a Sears marked soft-bristle brass brush and a Starrett 12" combination square. Got the whole group for $17.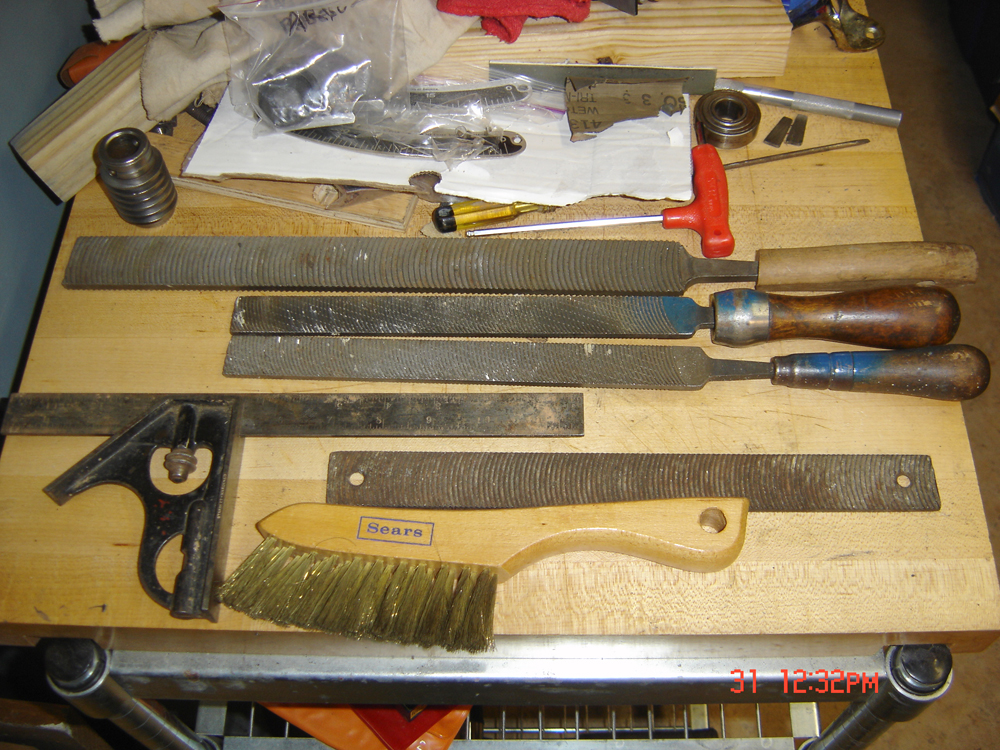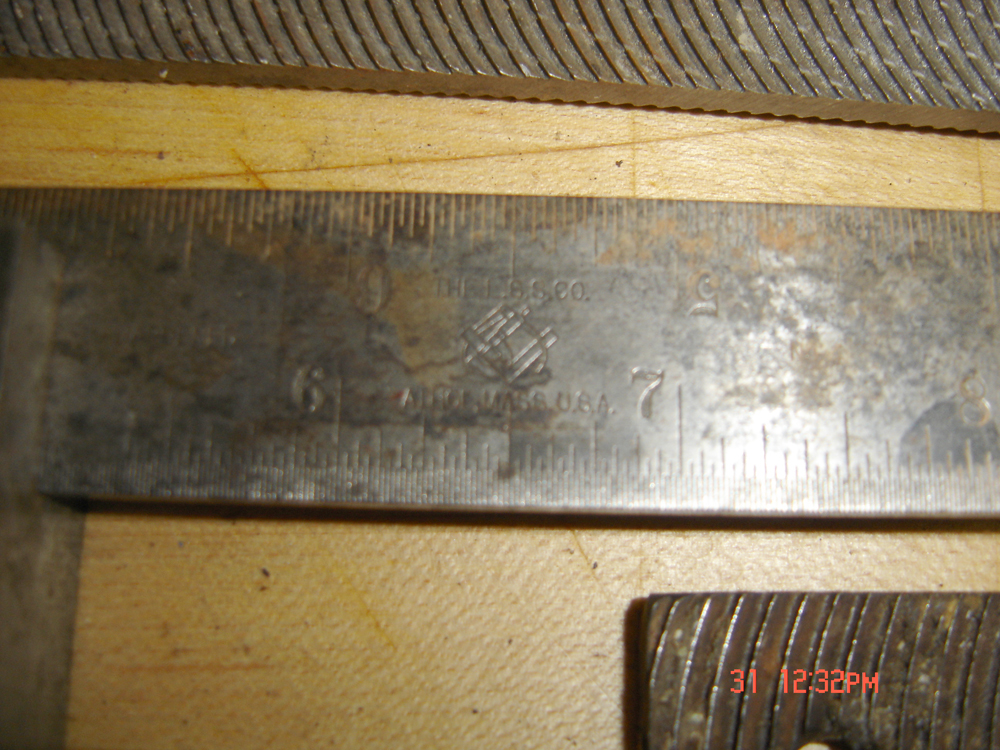 This is the newest Starrett I own with a smoth (non pebbly) slide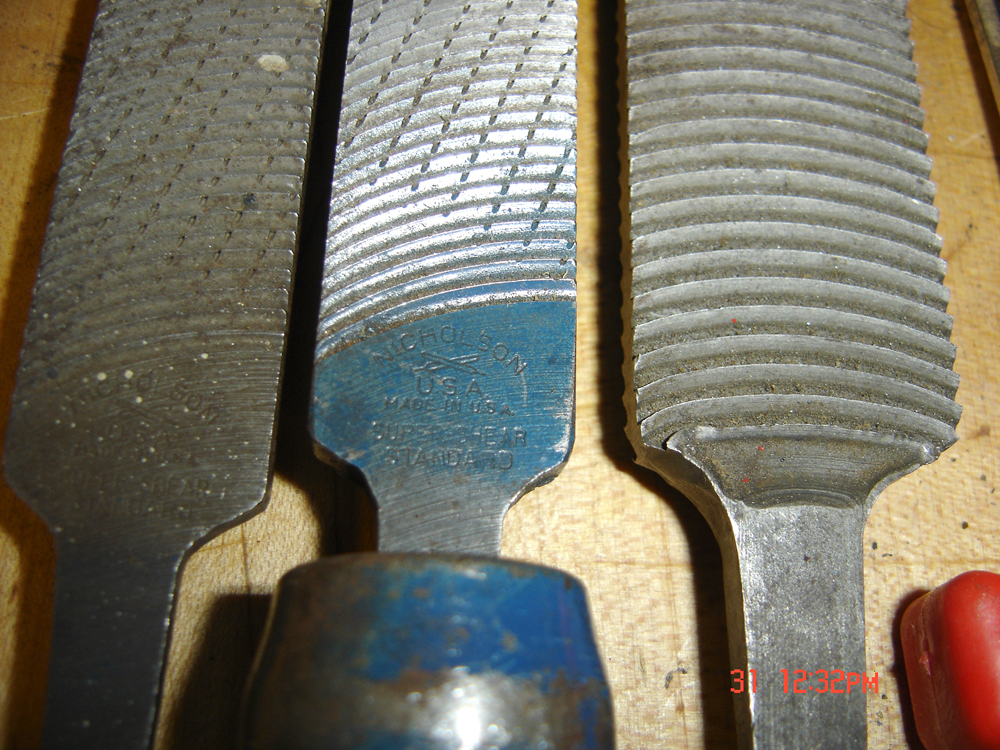 Mostly Nicholson
I went inside and the only thing I saw that was interesting was an old wood-topped work table - but at $60 I passed. It was at least 2 1/2" thick made from maple I think - very worn. The last I bought like that I managed to purchase for way less so I guess I'm spoiled. I did another pass in the garage and started looking at this old roll-away tool box. It's a bit rough - the previous owner was an auto mechanic. After pointing out some of the flaws in the boxes (the top is a Kennedy style machinist box) I haggled down to $35 for the top and bottom.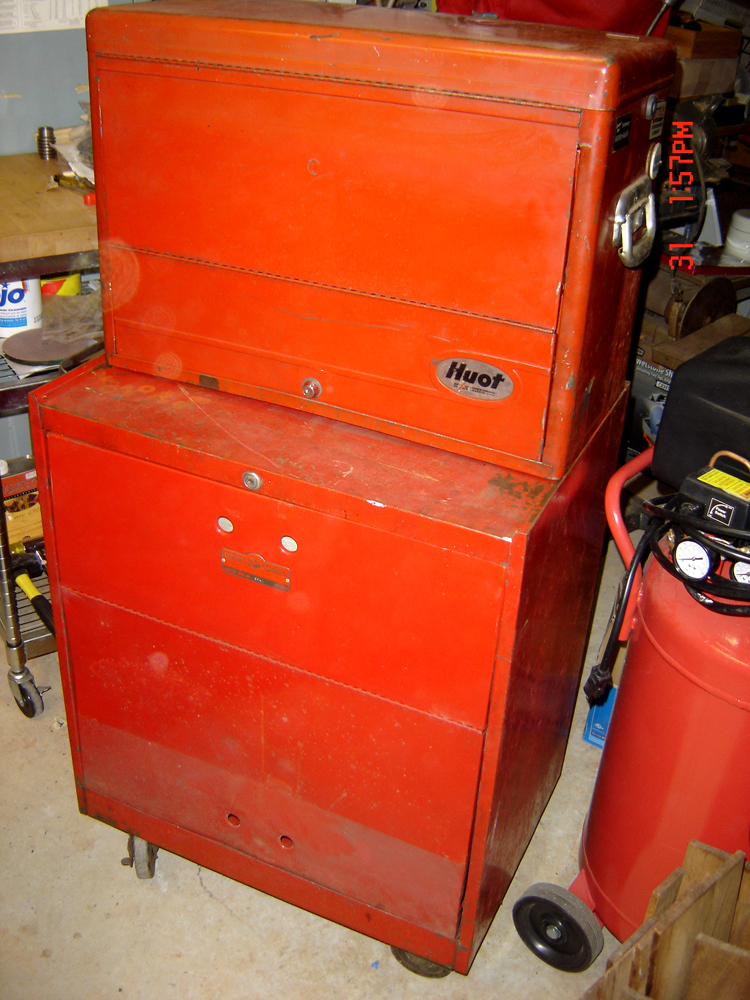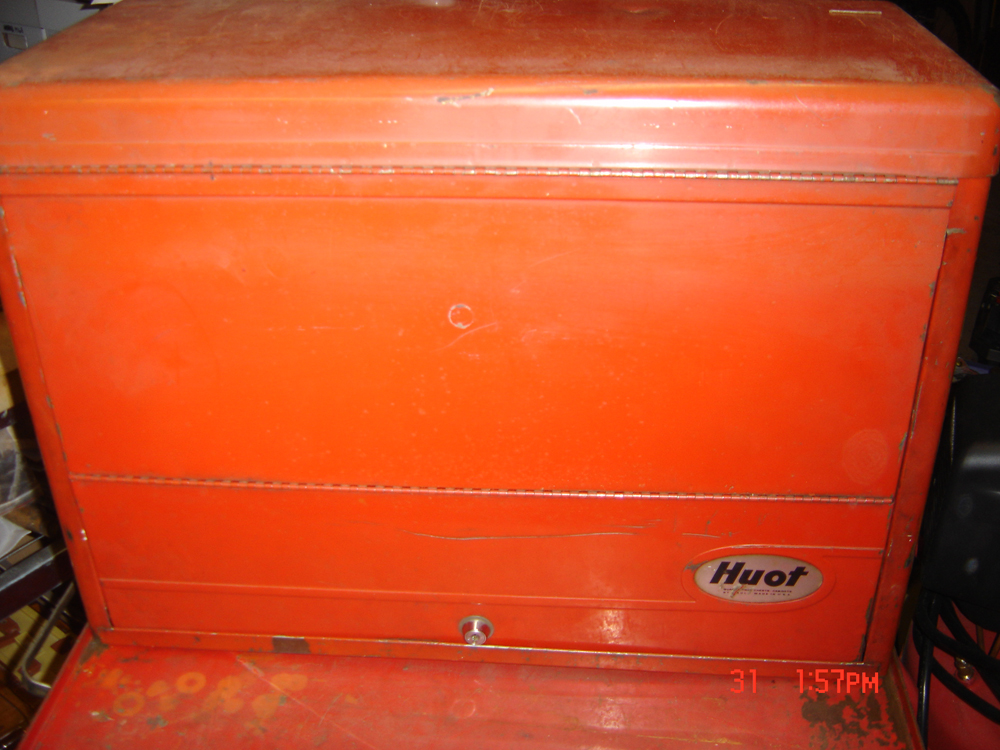 I've never heard of Huot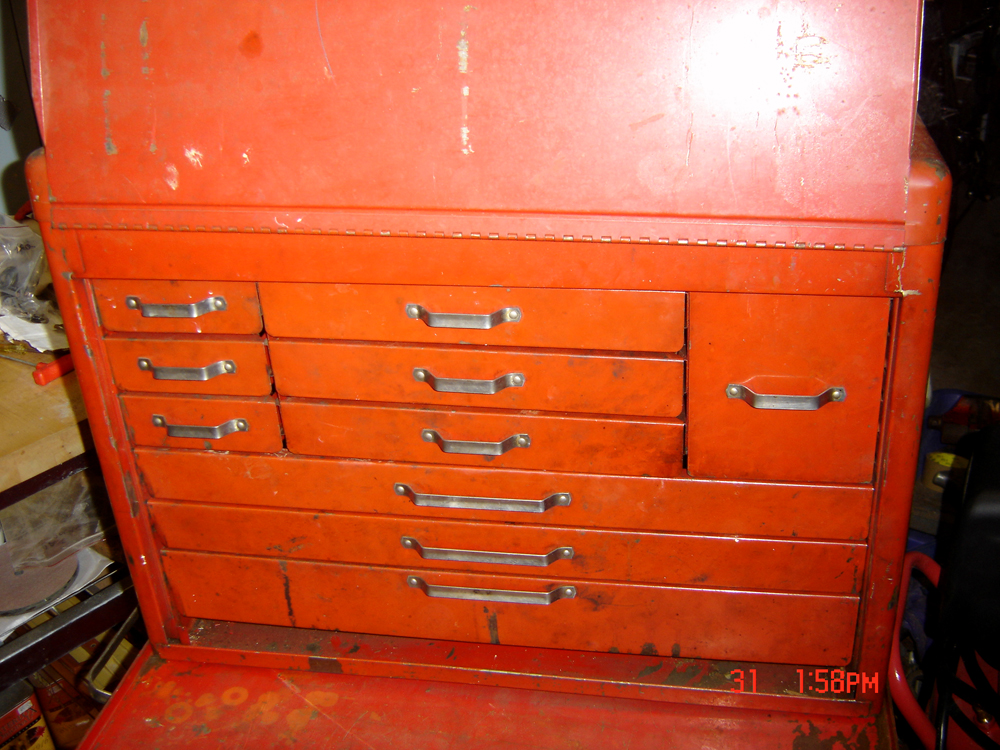 Seems fairly well-made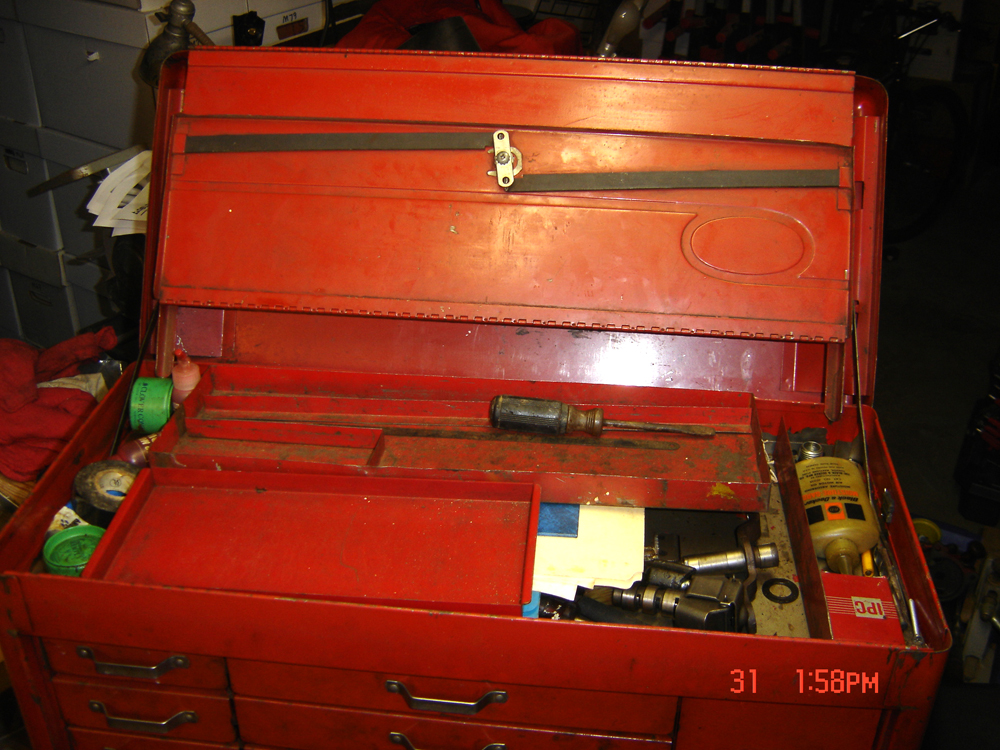 As a bonus I got the contents of the top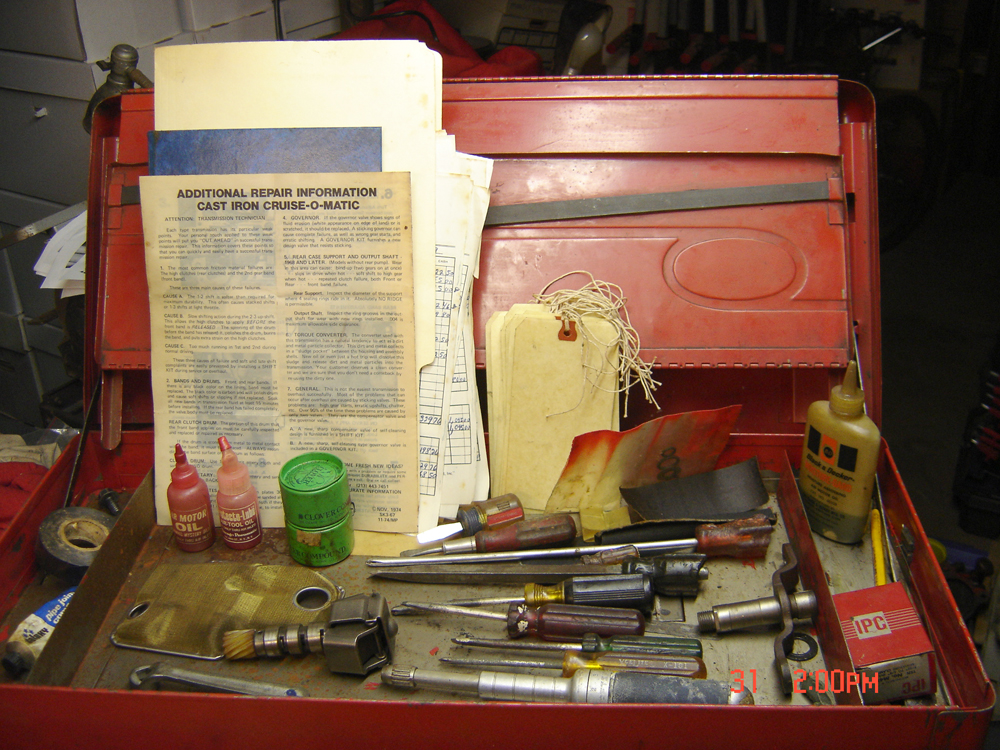 Both Course and Fine tins of Clover Compound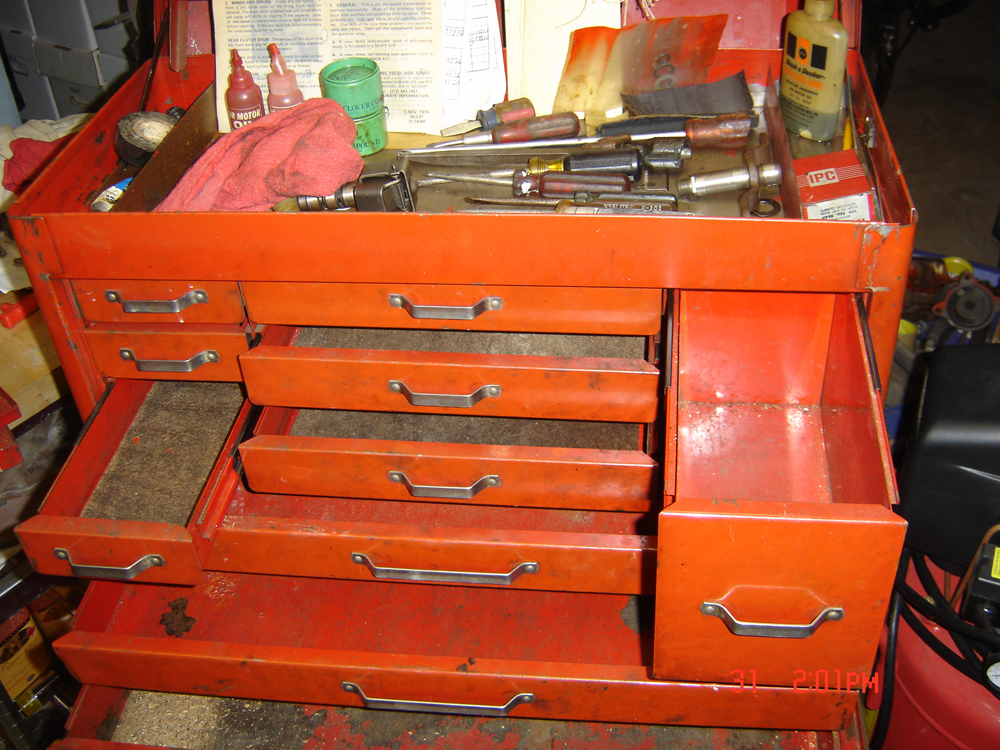 Now the bottom I recognized as I've occasionally found tools marked Proto Tools - especially wood handled hammers and wrenches. My understanding is that this manufacturer was more popular on the west coast rather than in the South East. Also, I believe the company was bought by Stanley at some point.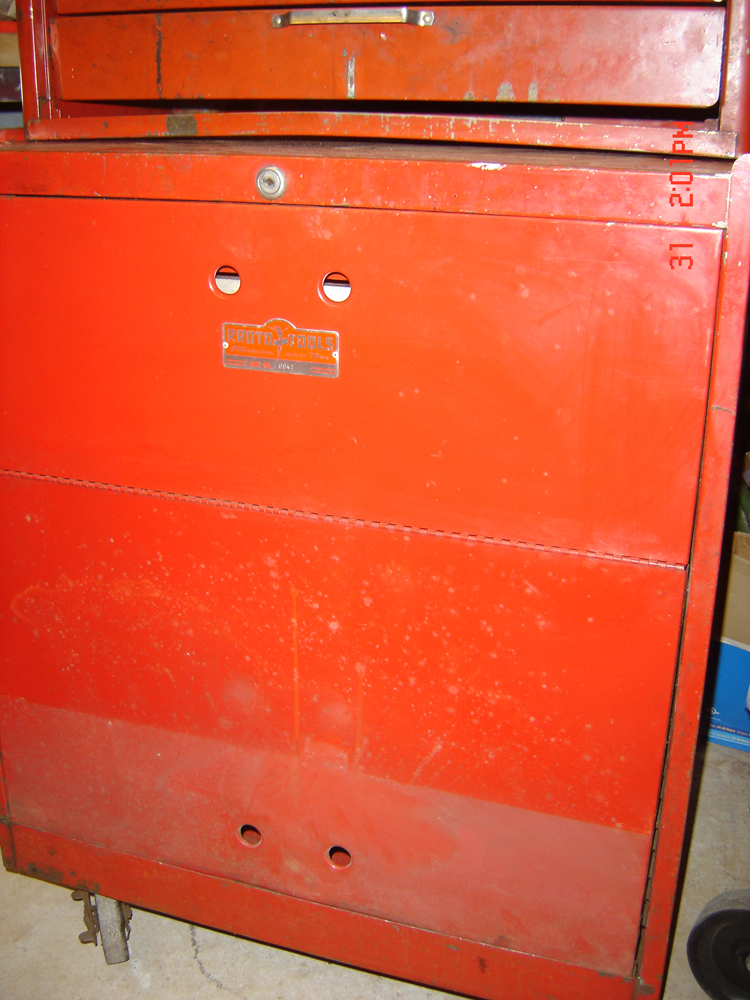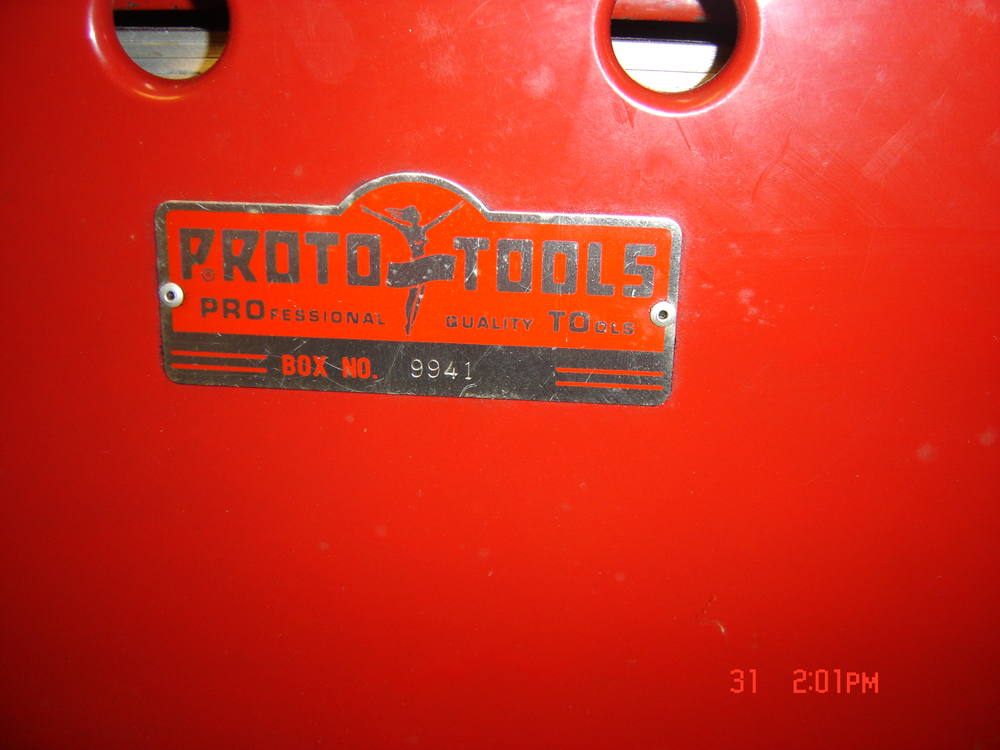 Box No. 9941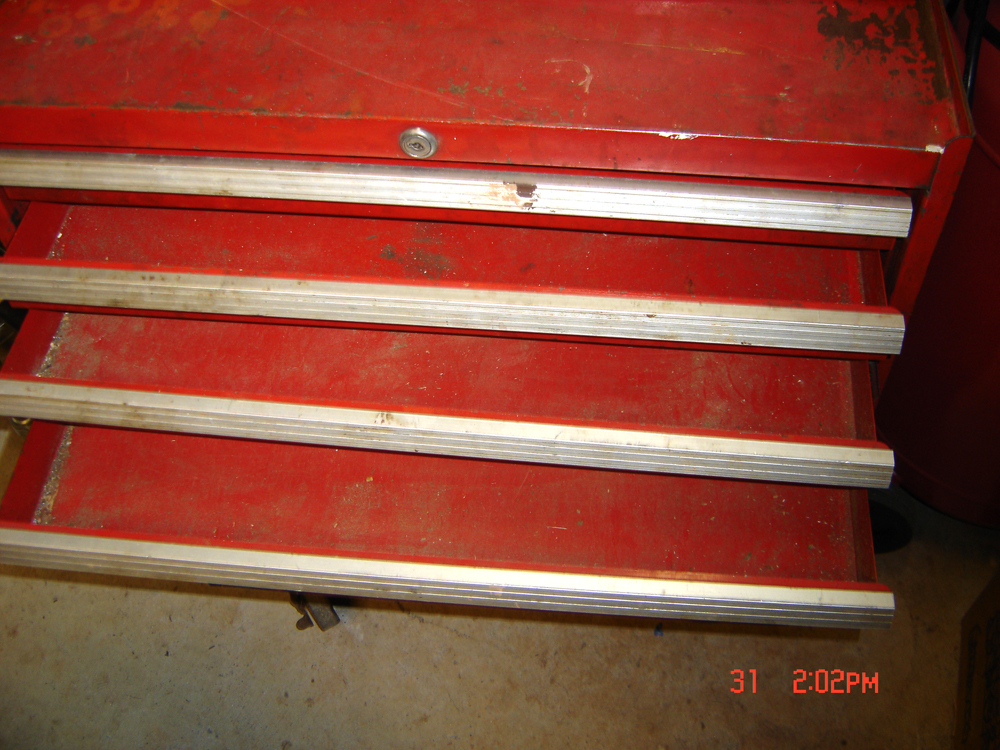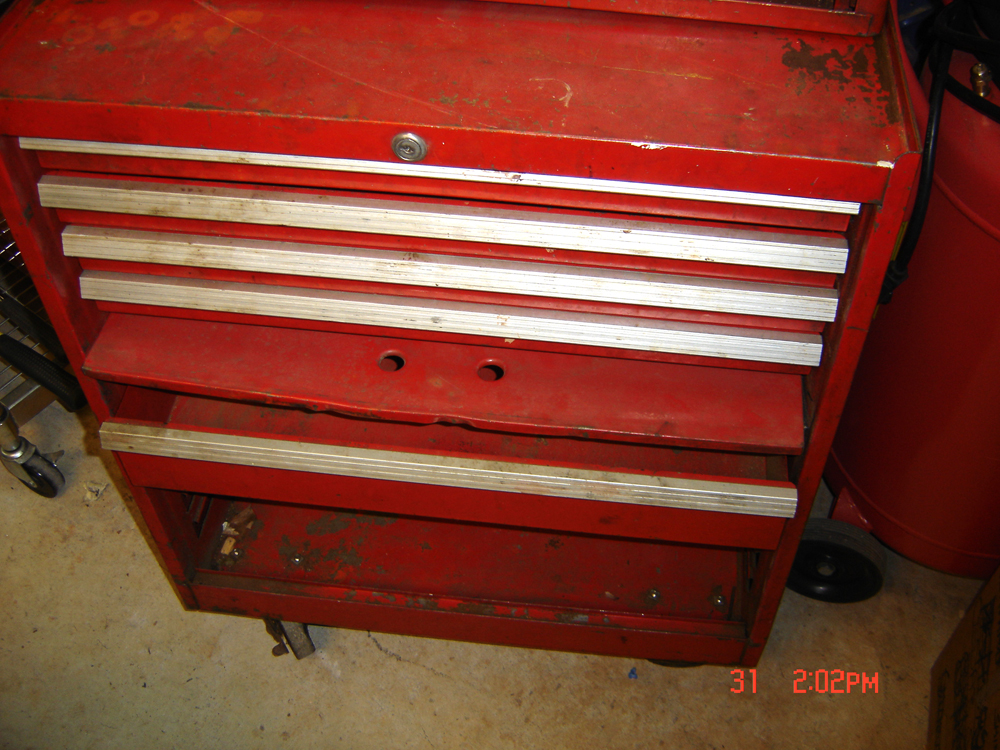 I may pick up some locks so the upper and lower will match the same key - if you've every accidentally locked one of these you'll understand why I'm considering it. In all, not a bad haul for a 15 minute drive. I swung by another sale that was nearby but didn't find anything at that one. Wonder if finding this now means the weekend will be extra fruitful or dead? No telling...
-- John